Client Testimonials for Off Leash K9 Training Texas: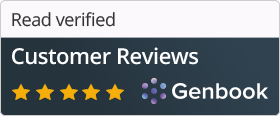 Liuzza:
"Danny has done so many amazing things for our dog and us! After just one session we saw an amazing improvement with Liuzza! We could not be more grateful for the recommendation from a friend. We are incredibly comfortable with our puppy girl in a way I never thought possible. I used to be petrified she'd run away or jump on people. After working with Danny I no longer have any worries with her. She is officially a well behaved dog! Thank you x1000000000!" -Julie

Bella:
"Results seen instantly! Danny is an awesome dog trainer! I didn't think my heeler could be trained but Danny proved me wrong!! Definitely worth every penny!! Thanks Danny! -Gary

Haus:
"Danny is amazing and the work he did with Haus is life changing for Haus and our family! Our male German Shepherd spent two weeks with Danny and came home to us obeying the commands Danny taught him (and us). We have a blast with our dog now! Thank you, Danny!!" – Lisa B.
Moose:
"Honestly, there is nothing to say other than Danny is THE ABSOLUTE BEST. Results are instant and so incredible to see. Moose loves going to his Saturday training sessions and we love it just as much. Danny is a wonderful guy and very very knowledgeable in what he does. HIGHLY recommend for any dog." – Campbell

Sue Joy:
"Our Sue Joy is a small Shih Tzu. Danny was very kind and gentle with her. Each lesson Sue Joy could and would follow her commands. Of course we did our home work so that Danny's instructions would carry over to the next training sesion. I would recommend Danny for any size dog. He is very kind and gentle with the dogs. " – Gerry